Campaign/Project Management
DC London is a full-service campaign consulting firm for candidates and issue advocacy. We combine extensive messaging, grassroots, and coalition-building experience with the latest in data-driven strategies to deliver highly effective, customized campaign plans. From "maybe I should run" to Election Night victory speeches, the first letter to Congress to full repeal, we've got you covered.
Our Services:
General Consulting / Campaign Management
Coalition-Building
Data and Strategic Targeting
Mobile Canvassing Technology
Live and Auto Phones
Polling
Social Media
Message Testing and Analysis
Graphic Design
Website Design and Hosting
Direct Mail Design / Production
TV, Radio, Outdoor, and Online Advertising Production and Placement
Media Booking
Written Communications
Media Training
Clients Include:
Airports Council International
American Commitment
American Encore
Independent Expenditure for Sen. Ben Sasse
Independent Expenditure for Gov. Doug Ducey
Independent Expenditure for Secretary of State Michele Reagan
No on Prop 204 and Save Our Vote
Vote No on Prop 121
Washington Humane Society
Grassroots Management
Whether you need grasstops, grassroots, or grass seeds, we can grow your organization. "It's not what you know but who you know." DC London provides both: knowledge and relationships. Building long lasting, deep grassroots support is complicated and work intensive, but no organization can afford to ignore it. With more than a hundred years of collective political experience, DC London has developed a vast network of connections, relationships, and associations that we will use to build support for your organization or company. Whether you're looking to extend your reach locally, regionally, or nationally, DC London's wide-range of relationships will get you support whenever you need it.
Cutting Edge Technology
The world of grassroots organization is changing rapidly. The almost universal accessibility of the Internet and the ubiquitous presence of smart phones and tablets provide new opportunities that simply didn't exist just a few years ago. Our experienced and knowledgeable staff understand how new technologies interact with time-tested strategies to provide your company or organization with an advantage over your competition.
Message + Brand Development
Crafting Your Message & Developing Your Brand:
Whether you're a startup or a well-established Fortune 500, DC London's creative team will help you build your brand to maximize your potential. Through focus groups, surveys, and online testing, we can determine the most effective way to get your point across and move your audience.
Logo Design
Messaging Analysis
Marketing Research
Spreading Your Message:
You have the brand and the message, now where do you go? Web, television, radio, print — our data-driven placement strategies ensure that your message reaches the right people in the right way. From video production to online banner ads, from billboards and direct mail to op-eds and speeches, our full-service firm will carry your message - and your brand - further.
Production and Design
Video
Radio
Online Ads
Banner Ads
Infographics
Social Media
Billboards
Telling Your Story:
Our video production team can capture important events or seemingly mundane daily activities and turn them into a motivating video story — trust us, we've even made a phone bank look exciting. Show customers what your organization is all about, inspire your employees or volunteers, recruit more people for your efforts, or fundraise by exhibiting the work your dedicated team is accomplishing.
Media Placement Services
Earned Media
Op-ed drafting and placement
Speech Writing
Media Booking
Media Training
"It does not require a majority to prevail, but rather
an irate, tireless minority keen to set brush fires
in people's minds." - Samuel Adams
Who Are We?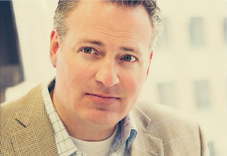 Sean Noble
Co-Founder
DC London's founding partner, Sean Noble worked for a decade as Chief of Staff to Congressman John Shadegg (R-AZ) and along the way became the go-to campaign advisor for conservatives and conservative issues, from his home state of Arizona to Washington, D.C. Sean has managed campaigns for Congress, U.S. Senate, Governor, State Legislature, and ballot initiatives. Sean is a frequent guest on Fox and Fox Business. Click here to see clips.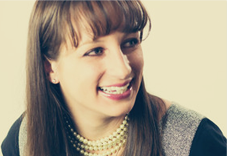 Elissa Scannell
Co-Founder
A founding partner of DC London, Elissa Scannell serves as chief operating officer. Prior to starting DC London, Elissa served as Congressman John Shadegg's (R-AZ) executive assistant. Elissa and her German Shepherd/Rottweiler mix, Skylar, enjoy cheering on the San Francisco Giants and laughing at Sean's Dodgers.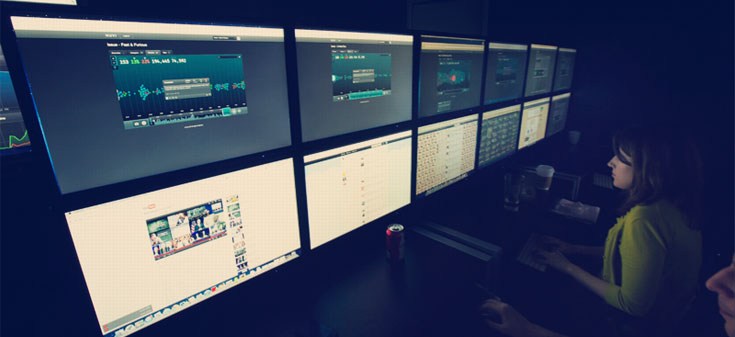 Opportunities
DC London, Inc is always looking for talented individuals. If you think that you might be a good fit, e-mail your resume to [email protected].
"I love a dog. He does nothing for
political reasons."
- Will Rogers